How to reduce acne by improving your skin care routine
Acne is common skin condition which causes oily skin and spots. It can be bothersome and, in some cases, painful. However, cystic acne does not have to rule your life. There are steps you can take in order to improve acne and acne scars. Many types of acne treatment are available in order to ease symptoms and help clear your skin.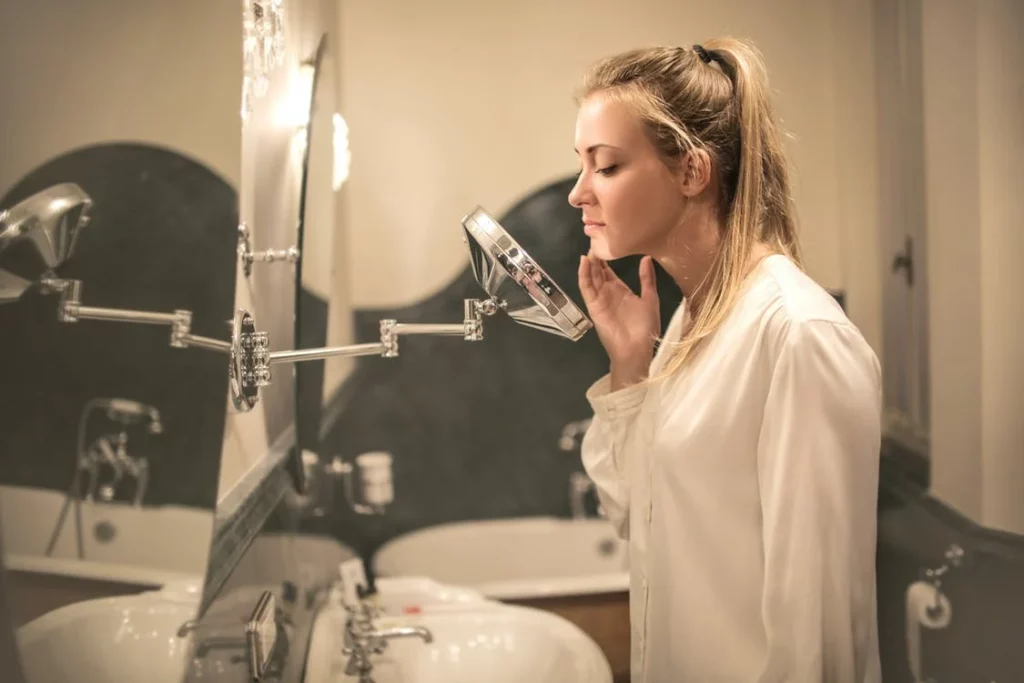 What is acne?
Acne is a skin condition which affects most people at some point in their lifetime. The main symptom of acne is spots, oily skin and can make your skin painful or hot to the touch. Acne typically affects the face, back and chest.
There are six main types of spots which are caused by acne:
Whiteheads are small white or yellow bumps which are firm and will not pop when they are squeezed.
Blackheads are small yellow or black bumps. They sometimes can appear black due to the inner linings of hair follicles within the blackhead. A common misconception is that they are filled with dirt but this is incorrect.
Nodules are hard lumps that are large in size and build up beneath the skin's surface. Nodules can be painful.
Papules are small red bumps that feel sore.
Pustules are similar to papules but will have a white tip in the centre of them which is caused by pus.
Cysts are the most severe form of spot. They are similar in appearance to boils and have an increased risk of causing acne scars which last permanently. They are large lumps filled with pus.
Acne can't be cured but there are treatment options available in order to help you. If you experience mild acne, there are many over the counter treatments available to you, such as gels, creams and lotions. They do not require a prescription and will help to clear your skin. If you experience cystic acne, or acne on your back or chest, you may need prescription treatments such as antibiotics or high strength creams to help you.
Cystic Acne
Cystic acne is the most severe form of acne, when cysts develop deep underneath the skin. Cysts look similar to boils and are large, pus filled lumped which form on the skin. People with oily skin tend to be more prone to cystic acne. It's also more common in teenagers, women or people who suffer from a hormonal imbalance.
Cystic acne spots are the largest in appearance and tend to appear to be much deeper under the skin. It is relatively easy to distinguish as other types of acne spots will appear to be on the surface of the skin.
Cystic acne spots are most common on the face, neck, chest, arms and back but can also affect the shoulders and the backs of your ears.
Need to know how to get rid of spots? Cystic acne can be too strong to deal with using over the counter medication, so it will require prescription treatment to clear it. However, there are many options available to you. If you are experiencing cystic acne, see a doctor or dermatologist in order to obtain a prescription to ease symptoms.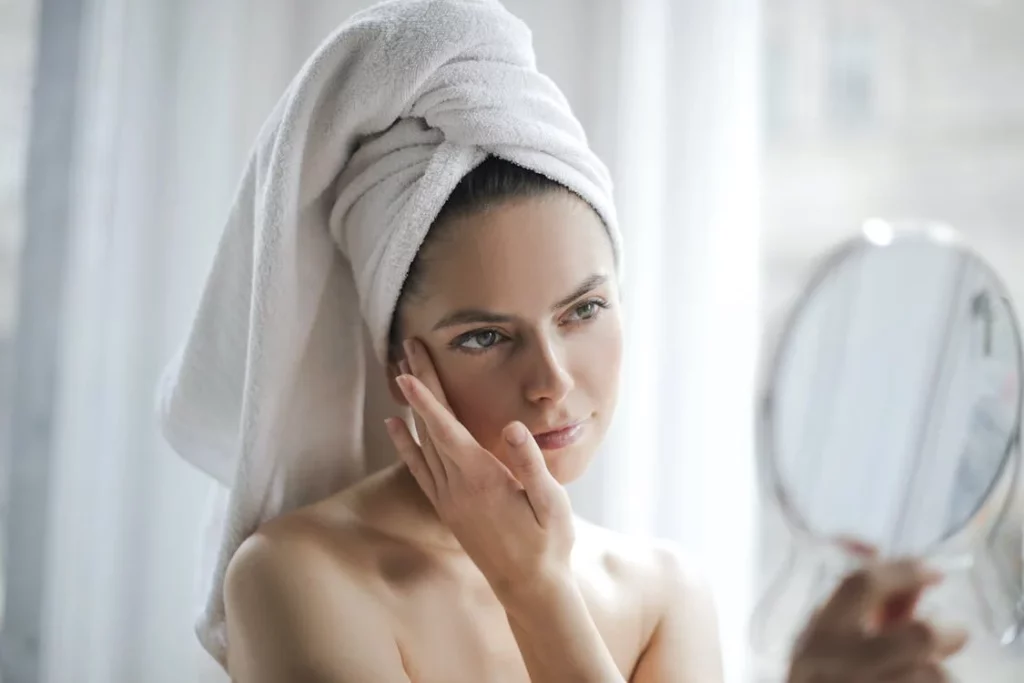 Acne Treatment
If you have cystic acne and want to know how to get rid of spots or acne scars, there are many prescription treatments available in order to help acne symptoms.
Differin is a treatment gel for mild to moderate acne. The anti-inflammatory effect reduces soreness and irritation, helping to clear pores. A noticeable improvement in your skin may be seen within 1-4 weeks.
Duac Daily Gel is a popular and effective treatment for severe acne. It contains two active ingredients: Clindamycin, a commonly used acne antibiotic, and Benzoyl Peroxide which removes blockages in the skin's pores.
Tetralysal Capsules contain Lymecycline, which is an antibiotic mainly used for acne with a continent once daily dose. It fights bacteria and improves the look of your skin. Visible effects can be seen within several weeks.
Click here to see the full range of prescription acne treatments available from My Pharmacy.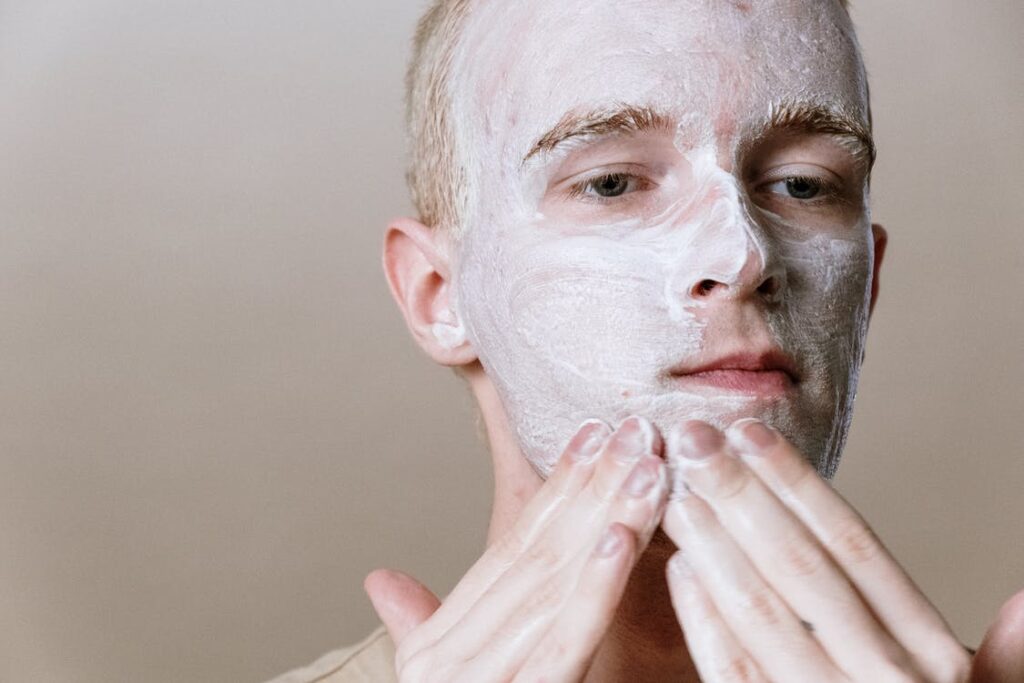 How to get rid of spots
Acne can't be cured, but there are steps you can take to prevent outbreaks. There are many simple steps you can take to help you learn how to get rid of spots.
Acne can be caused by excess sebum, which can lead to your pores being clogged. If you use make up and skin care products which are oil based, your make up and skin care will trap the oils in the skin which will worsen breakouts. Instead, try using water based products which will avoid causing build up on your skin.
Salicylic acid cuts through oil on your skin. It removes dead skin cells and helps in clearing your pores. It also has anti-inflammatory properties which can reduce redness and irritation. It's a good idea to incorporate salicylic acid into your skincare routine.
Don't use any harsh chemicals on your skin as they will clear away the top layer of your skin which will only cause further irritation. Use products which contain ingredients such as vitamin E or aloe vera. They will gently remove dead skin cells without damaging your skin. They will also soothe any irritation caused by cystic acne.
It's important that you wash your face regularly, particularly when you are experiencing an acne breakout. Make sure you wash off all make up or dirt which may be on your face from the day before you go to bed to ensure it will not clog your pores overnight.
A great natural antibacterial agent you can use in your skincare routine is tea tree oil. It helps clean your pores. You can even mix it in with your moisturiser for ease or apply it directly to any areas you are experiencing a breakout on.
Use sunscreen daily to protect your skin from sun damage. The sun can increase inflammation in and around pores which can cause an acne flare up.
If you're suffering from breakouts and acne, and need an acne prescription, you've come to the right place.
My Pharmacy stocks a range of prescription acne medication for adults, including solutions, creams, gels and various tablet/capsule treatments. Each acne treatment prescription is reviewed by a qualified pharmacist.