Are we afraid to talk about Menopause?
Menopause is when women stop having periods and can no longer become pregnant. This is a natural part of aging and usually happens between the ages of 44 and 55. Symptoms of menopause in women can include night sweats, hot flashes and vaginal dryness. The reason why menopause happens is due to naturally declining hormones in the body. Signs of menopause can happen months before your period stops and last on average of 4 years after your final period. Despite menopause happening to every woman in her lifetime, and symptoms often being uncomfortable, it's still overlooked in workplace environments which can lead to women feeling even more isolated.
What is menopause?
Menopause marks the end of a woman's menstrual cycle. It's diagnosed once a woman has gone 12 months without experiencing a menstrual period. Menopause is a result of naturally declining reproductive hormones. As a woman approaches her late 30's, her body makes less oestrogen and progesterone and fertility declines, this is why menopause happens. During a woman's late 40's, periods may become more or less frequent until eventually their body releases no more eggs, and she is no longer has periods.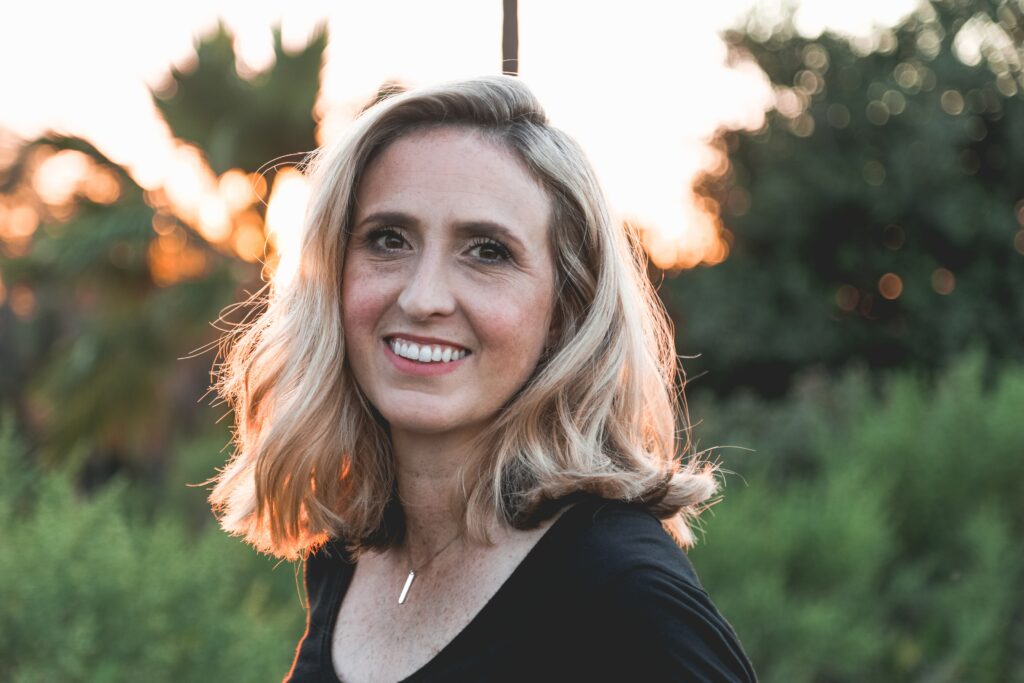 There are three stages of menopause:
Perimenopause – this is the time leading up towards menopause. It's when your hormones begin to decline, and periods become irregular. During this stage, you may begin to experience symptoms of menopause in women, such as hot flashes or vaginal dryness.
Menopause – this is when your body stops producing reproductive hormones and your periods stop for a year straight. After this, you enter postmenopause.
Postmenopause – when menopause happens, postmenopause occurs. Women in postmenopause have a higher risk of conditions such as osteoporosis or heart disease.
What to expect when you go through menopause
When menopause happens, you can experience different signs of menopause. Some symptoms of menopause in women include hot flashes, vaginal dryness, sexual discomfort, weight changes, hair loss, incontinence, dry skin, insomnia and depression. If signs of menopause are troubling you, it's a good idea to speak to your doctor in order to treat these symptoms. The most common treatment for menopause is hormone replacement therapy (HRT). HRT can come in many forms, such as gels, patches, tablets or implants. They work by replacing oestrogen in the body to relieve signs of menopause. Other treatments include menopause supplements, therapy and herbal remedies.
Menopause supplements can help with signs of menopause. When you enter the postmenopause stage, you are most at risk of osteoporosis, so it's a good idea to take Vitamin D and calcium tablets in order to prevent your bones getting weaker.
Menopause in the workplace
Menopause is a topic that until recently wouldn't have caused discussion amongst leaders in many workplaces. Whilst changes are taking place, most leaders in business are male. Menopause affects every woman in their lifetime and symptoms of menopause in women can be extremely hard to handle in some cases. Due to this, it's important that men open up a conversation for women in the workplace in order to normalise talking about health issues which affect women. There's nothing that can be done to stop the physical and mental impact which menopause can have on someone, but it is possible to create an open discussion in order to help female employees feel more comfortable discussing their struggles, in turn helping them to still progress in their career.
Menopause typically affects women during the time they would advance in their career to a more senior role. Unfortunately, a lot of women do not feel comfortable talking to their work colleagues about the impact that menopause can have on them, particularly to men. Leaders should actively recognise symptoms of menopause, such as fatigue, poor concentration, mood changes and anxiety – all of which can knock women's confidence. Having a more positive culture, in which leaders can educate themselves on the topic and be able to advocate and deliver change within the workplace, leads to a much healthier work environment.
World Menopause Day is the 18th October. If you feel uncomfortable discussing menopause within the workplace or are a professional who wants to create a more open environment for women to talk about their health issues, it may be a good idea to raise awareness of menopause, as well as support options available within the workplace. Educate yourself: what is menopause? What happens during menopause? What are the symptoms of menopause in women?
If menopause symptoms are affecting you, contact your GP to see which options are available to you. Your GP can give you detailed information about the benefits and risks of different treatments, in order for you to make a well-informed decision about your healthcare.