What to expect with your second covid vaccination
More than 40 million coronavirus vaccine doses have now been given in the UK. This figure contains both first and second doses, so the number of people who have received their second dose will be lower, approximately 8.1 million as of 16/04/2021.
The vaccine program has now shifted gears, offering healthy adults under 50, the second Covid Vaccination Groups, their first vaccine dose. Until now, the UK had only been offering the vaccine to people who were at high risk of mortality, including people over the age of 50.
Matt Hancock, the UKs health secretary provided a Covid vaccine update announcing the major milestone and thanked all of the teams involved. So you may be wondering what exactly happens when a second dose of a particular vaccine is given, such as the Pfizer Covid Vaccine, and how it may affect you and what it actually does.
Why you shouldn't delay getting a second covid 19 vaccine dose
Known as a "booster" dose in the medical profession, many people will be wondering why some Covid 19 Vaccines require two doses and others don't, and why a second one is needed in the first place.
Many of the different Covid 19 Vaccines available offer different protection levels depending on the amount of doses. The Johnson & Johnson vaccine that's in use in the U.S. requires only a single dose, whilst the Pfizer Covid Vaccine and Moderna vaccine require a second "booster" dose after at least 28 days.
The second dose, known as a "booster", is designed to "boost" immunity, similar to the series of shots used to protect you against mumps or measles, for example. In order to reap the most benefits from the Covid Vaccine UK, it's important to not skip the second dose.
In order for either the Moderna or Pfizer Covid Vaccine to be as effective as possible, both doses need to be administered. Research has shown that both vaccines are well over 90% effective at preventing lethal cases of Covid-19 following two full doses, according to the Centers for Disease Control and Prevention.
It's important to note that receiving only a single dose won't lead to any adverse side effects; nor any lingering side effects on the immune system. Even following a single dose, the risk of infection with Covid 19 was reduced by 80% two or more weeks after vaccination. However, in order to receive the best protection, two doses are essential, as the length of immunity is not yet known. Two doses will also provide much better protection against any new variants that may arise in the near future.
More information about different Covid 19 Vaccines can be found via www.nhs.uk/covid-vaccination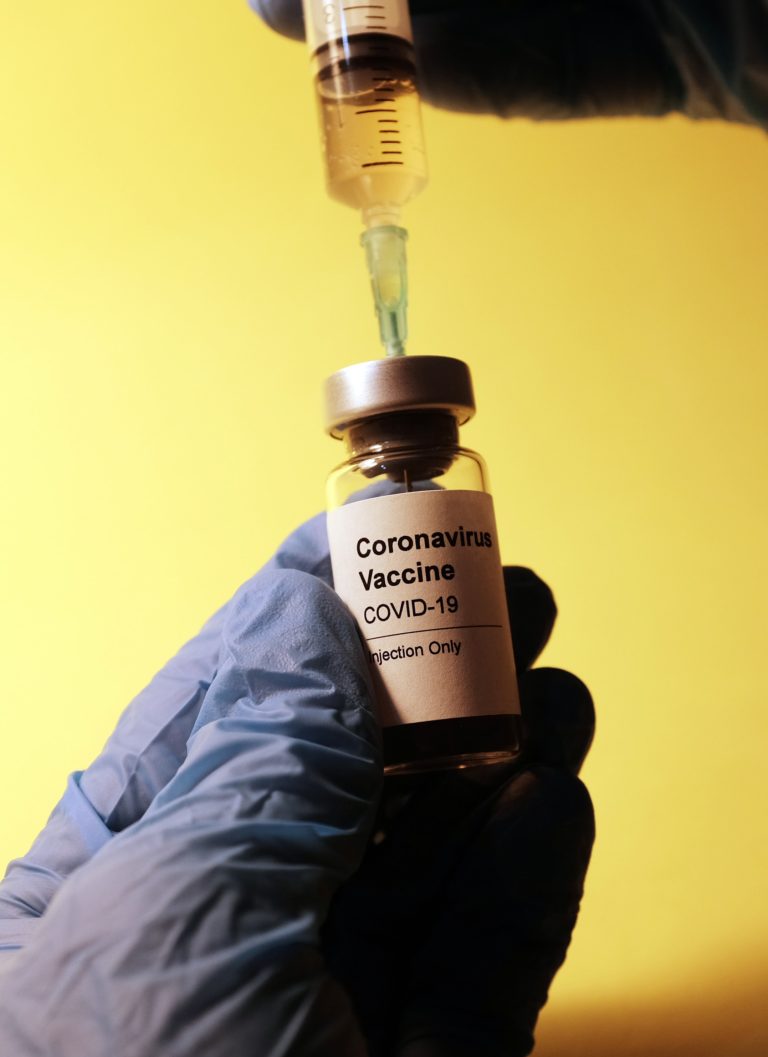 Can you get a second dose from a different covid 19 coronavirus vaccine?
At the moment, mixing different Covid 19 Vaccinations isn't recommended as enough research and data hasn't been completed to provide insight. Current guidelines recommend you should receive the same vaccine in both doses, even if that means sacrificing the timeline for a second dose, i.e. having to wait longer. Why might this be important? Many different medical physicians have said that theoretically, getting a second dose from a different vaccine could work, but because of lack of studies it's still recommended to get the second shot from the same Covid vaccination groups.
Side effects from your second dose
Like the bulk of vaccines used around the world, the majority of Covid 19 Vaccines are two-dose regimes. The initial dose teaches the body how to react to the virus, whilst the second dose helps strengthen protection further, causing the immune system to provide a more robust response.
In layman terms, once the second dose is administered, the body already has antibodies and memories from the first dose. When the pathogen is traced again, your body recognizes it and launches a much stronger response, resulting in more severe inflammatory reactions that seem more 'flu-like'.
A strong response to the second dose is also considered a good sign. Many who don't experience side effects with the first dose will more than likely experience them the second time. They will usually be stronger and more prevalent, but this shouldn't be reason to worry. Not only are the side effects normal, but stronger side effects could also mean your cells are producing more antibodies to protect you.
Some of the more profound side effects you may experience after your second dose include:
Fatigue
Tiredness
Malaise
Headache
Body chills
To better prepare yourself for your second dose, you may want to consider taking a Vitamin supplement such as Vitamin C or Vitamin D beforehand to help you recover quicker. It's important to remember that even after vaccination, it's still possible (until data says otherwise) to carry the virus and spread it to other people, so a mask mandate in certain situations, such as public transport, is still required.
Book a covid vaccine UK
The NHS is currently offering the coronavirus vaccine to people most at risk coronavirus. The NHS website will update when any covid vaccine update is available to other covid vaccination groups.
If you currently aren't eligible, wait to be contacted. The NHS will let you know when it's your turn to have the vaccine. It's important not to contact the NHS for a vaccination before then.
If you are a part of the following covid vaccination groups; aged 45 and over, work as a carer or front line heath or social care worker, you can book a covid vaccine via www.nhs.uk/covid-vaccination
Not a part of the above covid vaccination groups? Use the following Covid Vaccine Calculator to provide an estimate of where you are in the queue and book a Covid vaccine as soon as possible. This is based on a twelve-pint priority list released by the UK government.
England, Scotland, Wales and Northern Ireland also have an independent Covid Vaccine Calculator.