What is chlamydia? Chlamydia is one of the most common sexually transmitted infections (STI) in the UK. It is a bacterial infection which can be passed on through unprotected sex. Chlamydia usually effects the genital areas, but in rare cases can infect the eyes, or cause chlamydia in throat. It's especially common in young adults and teenagers. Most people who have chlamydia do not know that they are infected, as it is usually symptomless. However, here are some symptoms to look out for. Chlamydia symptoms men encounter, and chlamydia symptoms women encounter are quite similar: pain when urinating and/or unusual discharge from your penis, anus or vagina. There are also chlamydia symptoms which exclusively effect each sex. Chlamydia symptoms women experience include stomach pain, bleeding between periods and bleeding during sex. Chlamydia symptoms men experience include swelling or pain in the testicles. Even if you are not exhibiting any symptoms, it's important that you get tested at least once a year, or each time you get a new sexual partner.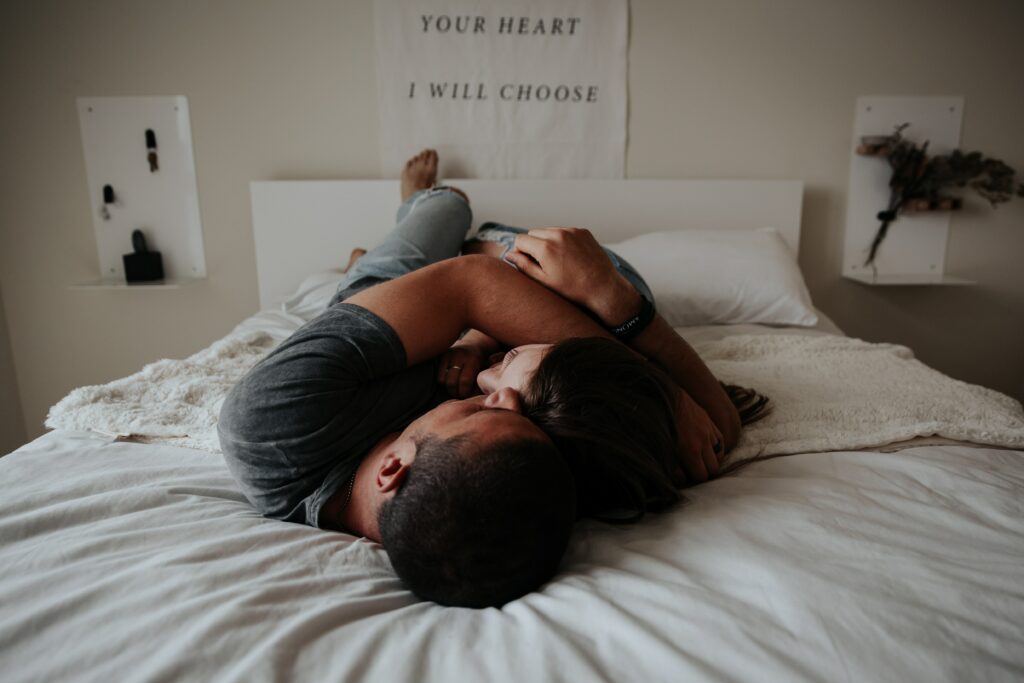 Chlamydia treatment requires taking a course of chlamydia antibiotics for either three or seven days, depending on which medication you are prescribed. The most common chlamydia antibiotics are doxycycline (seven day chlamydia treatment) and azithromycin (three day treatment). This will treat the infection. It's recommended that after you have finished taking chlamydia tablets, you should wait seven days before engaging in sexual activity. It's also important that any sexual partners you have had are also tested and treated if they have been infected to stop the spread of infection.
Chlamydia can cause serious effects on your body if not treated early on. It can spread to other parts of the body and cause long-term health problems. In women, untreated chlamydia can cause pelvic inflammatory disease, ectopic pregnancy and infertility. In men, chlamydia can spread to the testicles and cause epididymitis. Chlamydia can also cause reactive arthritis in both men and women. That's why it's important to regularly get tested, to ensure any infections can be treated quickly. A chlamydia test can be obtained from a GP, a GUM clinic, or local sexual health clinic – many of which can be ordered online and delivered to your house discreetly.
Chlamydia tests are carried out using either a urine sample or a swab test. Men are typically asked to use a urine test, whereas it's more common for women to be asked to provide a swab sample. During a urine test, you will be asked to pee into a container. During a swab test, a cotton bud will be wiped over the area which is suspected to be infected, such as the vagina or the anus. The samples will be sent off to a lab and examined. Results are usually available within 7-10 days. If there is a high chance that you are infected, such as your partner has already tested positive, you may be able to begin chlamydia treatment before you receive your results.
National Chlamydia Screening Programme
Evidence from a recent public consultation concluded that untreated chlamydia infections effect the reproductive health of young women. Therefore, in order to achieve better long-term health outcomes, the NCSP aims to treat infected people more quickly, as well as expanding testing within communities for women under 25 who are sexually active.
The previous strategy for the NCSP was to offer all sexually active young adults a chlamydia test in order to control chlamydia within the population via early detection and treatment. The new strategy is to actively offer young women a chlamydia test within settings such as community pharmacies and GP practices. Men under 25 will still be offered a chlamydia test if they are showing chlamydia symptoms, or if their partner has chlamydia. Chlamydia tests are also still available via sexual health services. This change follows comprehensive evidence which shows that focusing on harm reduction leads to better long-term health outcomes.