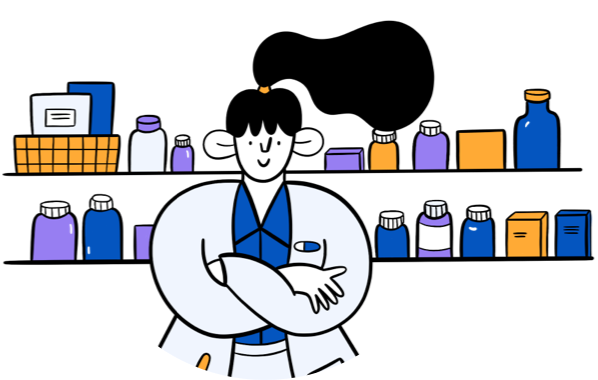 Medicine: Lymecycline
Lymecycline is an antibiotic mainly used for acne (spots) with a continent once daily dose. It fights bacteria and improves the look of your skin, visible effects can be seen within several weeks.
Lymecycline
Lymecycline Side Effects
Buy Lymecycline Online
Lymecycline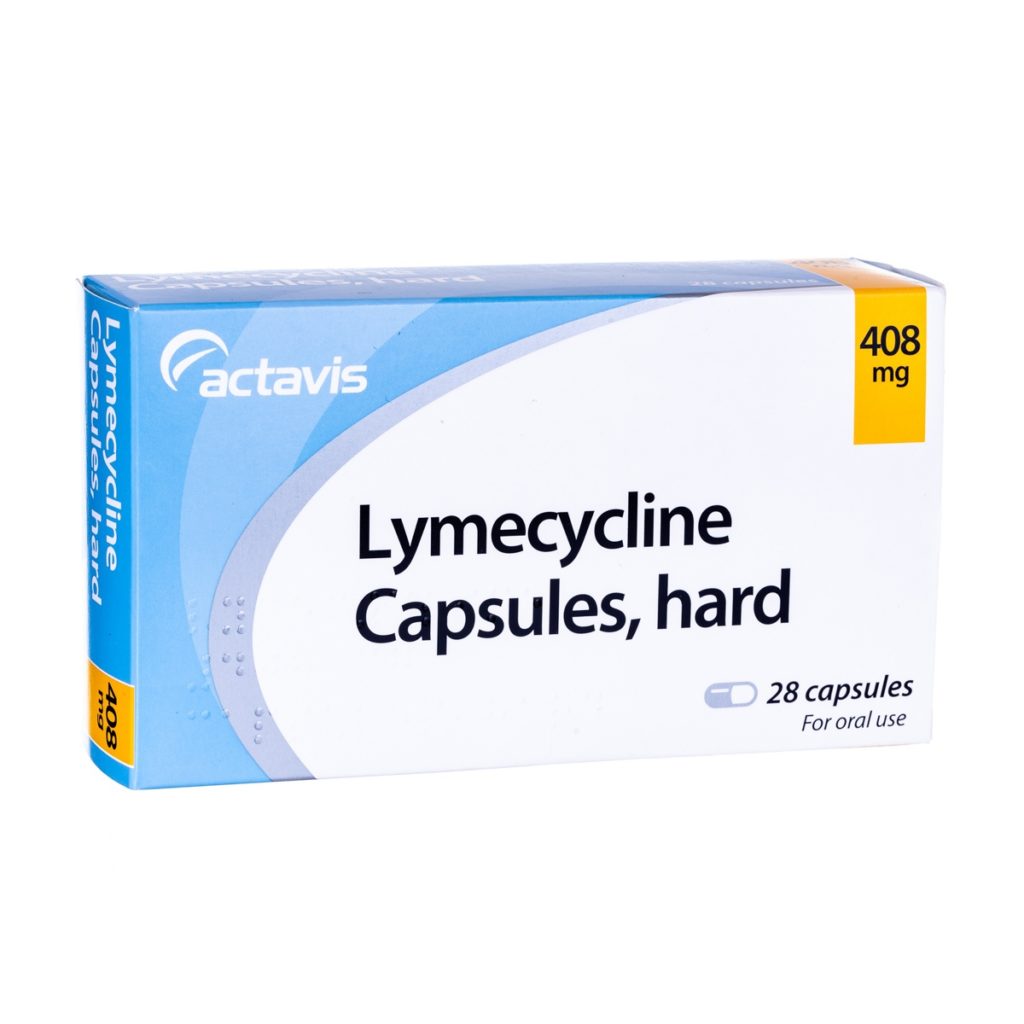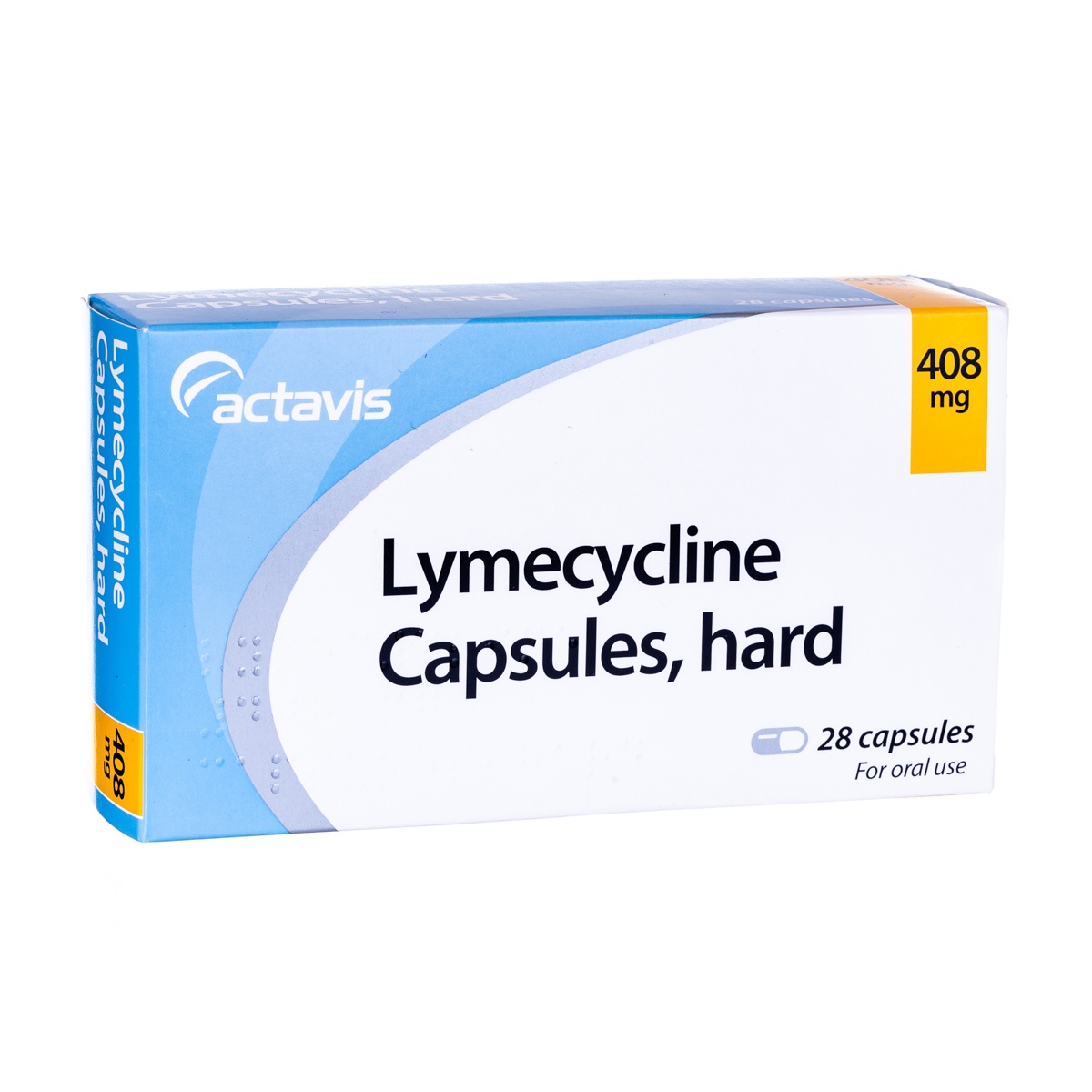 Lymecycline Antibiotics belong to a group of antibiotics called tetracycline. These Lymecycline Antibiotics are most often prescribed to treat acne and various other infections such as bronchitis and pneumonia, STDs and eye infections.
Once an infection has been identified, either by simple observation or laboratory testing, doctors can identify which antibiotic needs to be used. Lymecycline antibiotics are good at targeting a bacteria called Propionibacterium acnes, a bacteria responsible for causing inflamed sebaceous glands and spots.
Actavis Lymecycline 408mg Capsules
Actavis Lymecycline 408mg Capsules belong to a group of medicines called tetracycline antibiotics. They are among the first antibiotics to be widely used and cover a wide spectrum of treatments for bacterial infections.
This medicine (actavis lymecycline 408mg capsules) is used to treat acne, such as whiteheads and blackheads, appearing as pimples or spots. As well as treating acne, actavis lymecycline 408mg capsules are used to treat other infections such as –
Acute sinusitis
Bronchitis
Abdomen infections
Chlamydia
Trachoma (Eye Infection)
Soft tissue infections
Rickettsial fever
Click here to visit the NHS website and learn more about acne.
Lymecycline For Acne
Lymecycline for acne is generally what Lymecycline is used to treat. It's prescribed when most of the topical treatments aren't proving to be effective. By killing the bacteria that's responsible for creating the symptoms of acne, Lymecycline for acne reduces the amount inflammation and infection.
The specific bacteria that Lymecycline kills is called Propionibacterium acnes. This is a common type of bacteria that feeds on sebum produced by the sebaceous glands. Propionibacterium acnes produces waste and fatty acids that irritate the sebaceous glands, turning them red/inflamed and causing the creation of spots.
How To Use Lymecycline Tablets
This will be a simple guide on how to use lymecycline tablets. For a more suitable guide please refer to the patient information leaflet for a more in-depth explanation of how to use lymecycline tablets.
Lymecycline dosage is dependent on the intended use. Your doctor may recommend lower or higher Lymecycline dosage depending on the severity of the infection.
Any Lymecycline capsules should be taken with a full glass of water. It can be taken with or without food, on a full or empty stomach.
For Acne treatment
Normal dose is one capsule a day, preferable in the morning. The duration of the course depends on how quickly the condition improves. This can take up to eight weeks with acne.
Infections
Usual dosage is one capsule twice a day. The severity of the infection may require a higher or lower dose, depending on what your doctors says.
Lymecycline should not be given to children below the age of eight.
Lymecycline and Alcohol
Lymecycline and Alcohol is perfectly fine and is no 'do not drink alcohol' warning that applies. However, if a person has an infection or upset stomach taking Lymecycline and Alcohol can make these symptoms worse.
Lymecycline for Rosacea
Lymecycline for Rosacea can help and relieve some of the symptoms. Using Lymecycline for Rosacea is less expensive than other treatments, however it carries more side effects. With taking Lymecycline only once daily it can be a lot more tolerable than other medicines.
Other Lymecycline Uses
Other Lymecycline uses cover a broad range of infections ranging from bronchitis, pneumonia and mycoplasma infections. Additionally, it's used to treat infections transmitted by lice, ticks, fleas and mites, typhus group, Q fever and coxiella endocarditis.
Although the other Lymecycline uses above are genuine, it's most frequently prescribed to treat acne.
Over The Counter Acne Treatment UK
Over the counter acne treatment UK can be tried first before using prescription medicine.
Lymecycline is not available over the counter acne treatment uk. It's a prescription only medication and you will therefore require a prescription from a medical professional. It can then be brought to a pharmacist or from getting acne treatment NHS.
You can buy Lymecycline acne online via My Pharmacy by filling out the above consultation form.
How to take Lymecycline
Acne treatment with tetralysal involves a standard course of 8-12 weeks, during which you will be taking one capsule daily preferably in the morning.
Swallow your capsules whole, with water. Do not suck, crush or chew them.
The capsules can cause throat irritation. To prevent this, swallow them with a large drink of water, and do not open or chew the capsules. Try to avoid taking the capsules just before lying down or at bedtime.
Lymecycline can be taken either with or without food. Having any dairy products with Lymcycline can effect absorption and therefore the effectiveness of the medicine.
Taken with a light meal
Please tear the aluminium strip carefully to remove capsule.
Getting the most from your treatment
Your course of treatment could last for at least eight weeks if you are taking it for acne. It is important that you keep taking the capsules regularly until the course is finished (unless you are told to stop sooner by a doctor).
Some people develop thrush (redness and itchiness in the mouth or vagina) after taking a course of an antibiotic. If this happens to you, speak with your doctor or pharmacist for advice.
Lymecycline can cause your skin to become more sensitive to sunlight than usual. Avoid strong sunlight and sunbeds until you know how your skin reacts.
This antibiotic can stop the oral typhoid vaccine from working. If you are due to have any vaccinations, make sure the person treating you knows that you are taking this medicine.
See our other Acne products, click here.
Lymecycline Side Effects
Like with all medicine, Lymecycline Side Effects can occur but these aren't experienced by everyone. If you experience any of these Lymecycline side effects, especially if any of them are getting progressively worse, immediately stop and speak to your doctor as soon as possible.
Below is a list of Lymecycline Side Effects experienced more, or less when people have taken the best acne treatment Lymecycline. For a full list, please refer to the patient information leaflet.
Common
Nausea
Abdominal pain
Diarrhoea
Headache
Unknown
Eyesight disturbances
Dizziness
Vomiting
Yellowing of the skin or eyes
Skin sunlight sensitivity
Increased brain pressure
Changes in blood cells
Upper abdomen pain
Some blood test changes
Fever
Itchiness, skin rash or hives
Intestine inflammation
Buy Lymecycline Online
My Pharmacy is the Best Place to Buy Lymecycline Acne Online in 2019. To Buy Lymecycline Acne Online in the UK you are required to have a prescription, which you can acquire with our free online consultation service.
Through My Pharmacy you can Buy Lymecycline UK Next Day Delivery. Each treatment is sent out in secure and discreet packaging ensuring that you get your medicine on time and intact.
Lymecycline Reviews
Here is a Lymecycline Reviews taken from Drugs.com. For more Lymecycline Reviews go to Drugs.com and sort through the hundreds placed there.
"Tetracycline was a miracle for me. I've had severe acne for 7 years and tried every medicine on the market, most of them made me sick or didn't work. I'm now 99% acne free. It is weird to wake up and not see a cyst or pimple on my face every day. I just hope it stays like this forever."
Lymecycline Alternatives
My Pharmacy offers many other Lymecycline alternatives and acne treatment NHS. Some of these Lymecycline Alternatives include –
Do not take Lymecycline if:
you are allergic to lymecycline or to other tetracycline antibiotics such as doxycycline or any of the other ingredients of this medicine (listed in section 6). An allergic reaction may include either a rash or itching
you have ever had kidney disease
you are pregnant, planning to become pregnant or are breast-feeding
Tetralysal must not be given to children under 8 years of age.
Tetralysal must not be taken at the same time as medicines which contain oral retinoids (these include some other medicines used to treat acne).