How do online pharmacies work? Ordering prescription treatments online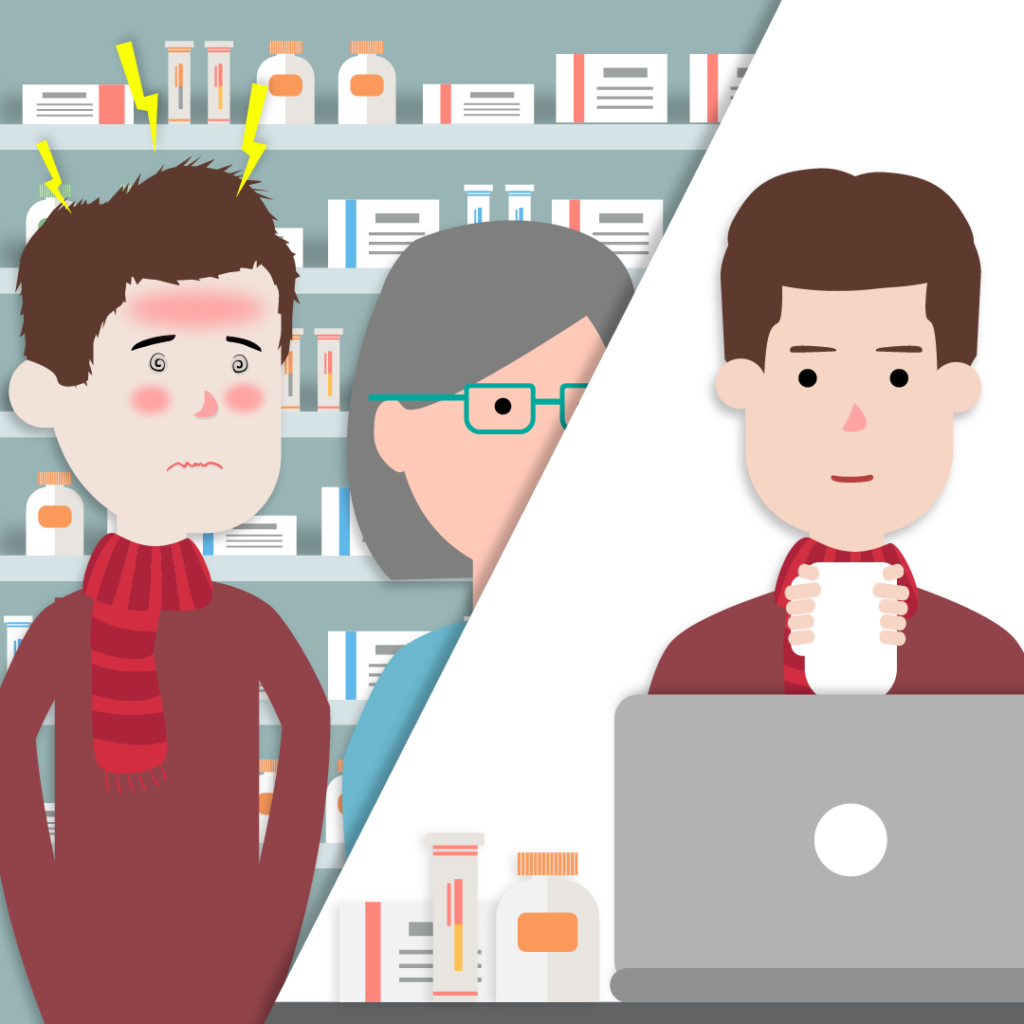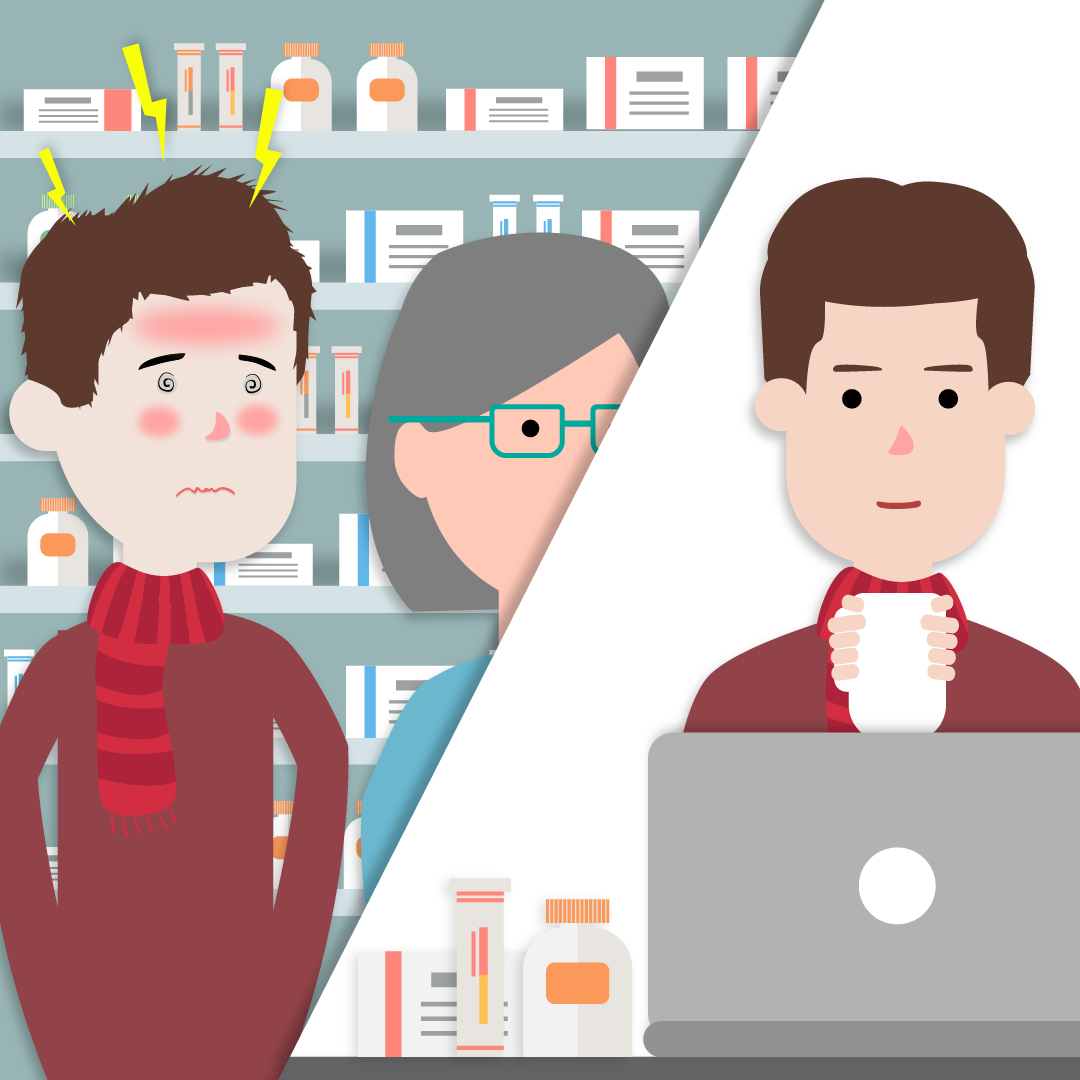 For as long as most people have known getting medicine has been an arduous process. You realise something's not right with you so it's time to go see a doctor. This can mean using some of your holiday allowance to book a morning off work, sitting in a busy waiting room early in the morning filled with other ill people, babies crying and bored children. An hour or so passes and you finally hear your name called.
You walk into a small room where your GP asks a few overly personal questions which you reluctantly answer before you are handed a piece of paper. From there you go to the nearest pharmacy, wait in line until it is your turn, hand them the piece of paper only for them to tell you "We'll order that in for you next week." Slightly perturbed you walk back to your car that you have paid £7 to park and then you drive back to work, tired, annoyed and unwell.
Many things have changed since the internet was introduced, people no longer rent DVDs from Blockbusters, Amazon can deliver an item to your door the same day you order it; so why are we still queuing up for medicine? My Pharmacy was born out of the idea of cutting out as much of the hassle of getting prescription treatments as possible. We all know that no one wants to be ill and furthermore no one wants to spend all their time acquiring the treatments to make them feel better. People want a simple way to get their treatments online without needing to leave the house to visit their doctor.
How does ordering prescription treatments online with My Pharmacy work?
Step 1: Select your treatment
To begin, browse our clearly listed treatments and find the treatment you want and select the correct quantities etc. We currently offer a variety of treatments for Asthma, Contraception, Cystitis, Weight Loss and many more.
Step 2: Free Online Consultation
Once you have selected your treatment you will be prompted to fill out a brief questionnaire which our in-house NHS trusted Pharmacists will review before ordering your medicine. This process is usually competed in the same working day as your order and is required for purchase.
Step 3: Checkout
Simply enter your delivery address and payment details via our secure checkout page and your order will be dispatched on the same day if received before 4pm or the next day working day.
Here at My Pharmacy we are very proud to have simplified the process of providing people with their much-needed prescription treatments quickly and efficiently. We work hard to deliver the highest level of service to our customers and are this is reflecting in our 5* Trustpilot rating.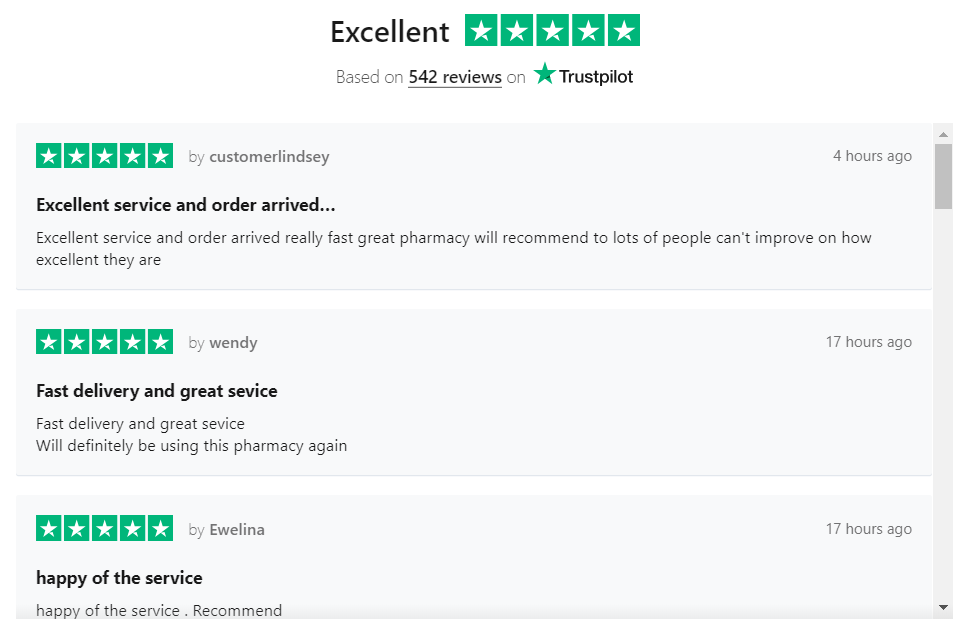 For any medical needs make sure you visit My Pharmacy for reliable treatments you can trust! If you have any other question feel free to get in touch, or check out our frequently asked questions.