Best skin care products for 2021
Although everyone may not be interested in makeup and products that artificially make you look better, skincare is one of the best places to invest in terms of real world differences.
Having a healthy and effective skin care routine doesn't have to be complicated or in-depth. For the best results, following the basics such as a cleaner, moisturiser and SPF will be enough for the majority of people who are wanting to take care of their skin.
So where exactly do you start when deciding between the Best Skin Care Products 2021? There's a whole lot of nonsense out there and it can be difficult to separate good products from malicious marketing.
Best face skin care products
The skin on your face is one of the most visibly identifying factors of your skin health. Simple facial skin care problems such as acne and dry skin can easily be dealt with if a skin care routine is followed correctly.
Eucerin Replenishing Face Cream is one of the best face skin care products. It's a light and gentle, everyday moisturising face cream for dry to very dry skin. Using two naturally occurring compounds, Eucerin hydrates the skin by locking in and binding natural moisture. This helps reduce the feeling of tightness, and provide a smooth and supple feel to facial skin.
When tested, Eucerin Replenishing Skin Care Cream provided significantly increased skin moisturisation within 1 week and significantly reduced skin roughness within the same time period, all with no adverse side effects.
Eucerin properties:
Colorant-free
Fragrance-free
Non-comedogenic
Best skin care products for men
Gone are the days of skin care routines and products being reserved for women only. Nowadays, skincare products are typically unisex, with a whole host of gender neutral offerings for most men and women.
So what exactly should a man do when looking for the best skin care products for men? Skin types are not universal, men's skin is slightly thicker than a women's, and boasts naturally higher collagen levels, thus it will react better to products specifically formulated for men.
A general starting point would be to include a cleanser, exfoliator and a moisturiser, along with traditional grooming essentials such as beard oils. Brands such as Clinique and Tom Ford offer products that are specifically designed for men's skin.
Horace Purifying Face Cleanser

Horace Purifying Face Cleanser, infused with Japanese activate charcoal, gently purifies your skin and regulates sebum protection.

Kiehl's Facial Fuel Energizing Moisture Treatment SPF 15

One of the original and best skin care products for men, Kiehl's Facial Fuel is one of the bestselling skin care products for a reason. Primarily intended for skin that's oily, it's a great multi-purpose product.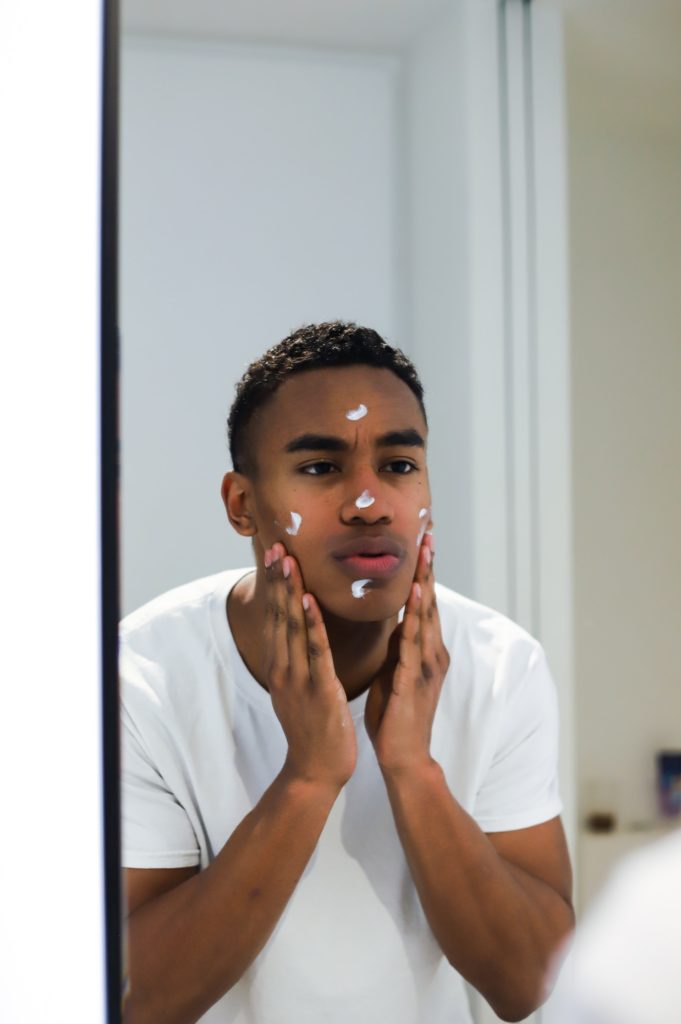 Best skin care products for acne
Data from the National Health Service says that a humungous 95 percent of people ages 11 to 30 years old experience acne, with studies showing it's also becoming more predominant among adults, in particular women, too. Finding the best skin care products for acne can be important for restoring self-esteem, with improvements coming from changes in diet to changing your skin care routine.
The first thing you'll want to do when starting a skin care routine for improving acne is to get rid of any products containing oil, along with keeping the skin hydrated. It's also advised when first starting to not overcomplicate it, follow a stripped-back skincare regime that prioritises the strengthening of the skin barrier.
A majority of skin care advisers recommend incorporating a chemical called a retinoid. These are a class of chemical compounds that are vitamers of Vitamin A, responsible for healthy cell turnover. It's important to not throw the kitchen sink at your acne problem and take it slow, using just a few products at a time to understand what effectively works for you.
My Pharmacy sells a variety of different skin care and acne products that can be purchased over the counter or by simply filling out a consultation form. Acnecide Topical Aqueous Gel is one of our most popular products, providing rapid, soothing relief from acne.
Best skin care products for hormonal acne
Hormonal acne is tied to the fluctuations of hormones in the human body. It's typically associated with hormone fluctuations during puberty, but it can affect adults at any age. It's especially common in women due to many factors, including menopause and menstruation.
Women aged 20 to 29 are estimated to be over 50 percent of the cases of acne and affects about 25 percent of women aged 40 to 49.
One of the best skin care products for hormonal acne includes topical retinoids. Retinoids are derived from Vitamin A and are responsible for healthy skin cell turnover. Many of the different retinoid lotions, gels and creams are available over the counter. However, depending on the severity of your acne, a prescription-strength formula may be needed and will need to be prescribed by your doctor.
It's important to remember that even though a topical retinoid can be safely added to your skin care routine, daily sunscreen needs to be applied to the skin alongside. Retinoids increase the risk of sunburn.
Best teenage skin care products
Teens are more prone to breakouts because at that age the hormones make the skin's oil glands enlarge and produce a substance called sebum. This will then cause the pores to clog up, eventually causing breakouts including papules, cysts and blackheads.
If your skin in particular is prone to breakouts, you'll need to make sure that you are using the best teenage skin products available. Many of the different foundations out there are perfect for treating breakouts, as they'll keep the unwanted glow at bay without clogging up the pores. Creams on the other hand are equally as good for breakout-prone skin, with formulas that moisturise the skin without making it look particularly oily.
Using the wrong creams or lotions can make your acne worse, so it's in your best interest to find the best teenage skin care products for your particular condition.
Best skin care products for over 50
Naturally as we get older acne will typically become less of a problem and your attention will turn to the little details such as aging; wrinkles, sun spots and crepe-y texture, and loss of volume.
Each of these issues present a different puzzle to solve as they'll all require different treatment options. The list below will show some of the best skin care products for over 50 years old, but many of them will not be a 'be all and end all' solution.
Topical retinoids for crepey skin

Retinoids encourage exfoliation and speed cell turnover. Without proper precautions however, products containing retinoids can make crepey skin worse. A hydrating moisturizer is usually used alongside.
Paula's Choice Retinol Body Treatment is a retinol blend that works to firm and refine skin tone, leaving the skin feeling supple and not greasy.

Bleaching creams for sun spots

Applying prescription bleaching creams such as hydroquinone alone may gradually fade sun spots over several months.
In order to purchase a bleaching cream you'll need a prescription from a doctor.

Retinoid creams and gels for wrinkles

Again, retinoid creams and gels can also help improve the appearance of wrinkles by improving the fine lines, making the skin smoother and colour more even.
Before choosing one of the best skin care products for over 50, it may be best to seek advice from a doctor or pharmacist.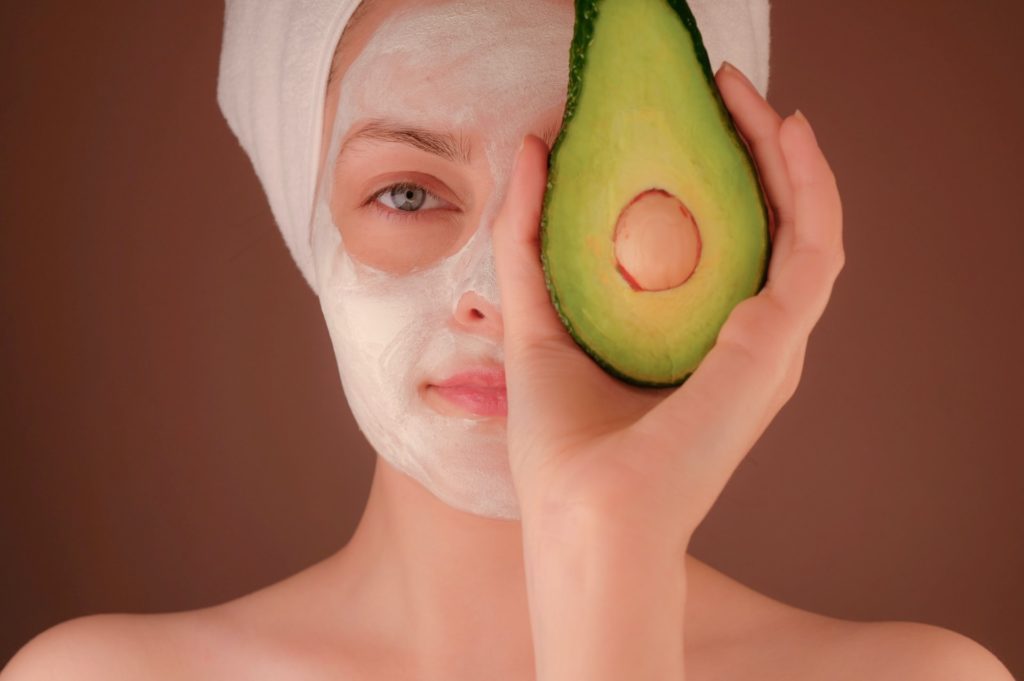 Best anti aging skin care products
Many of the top dermatologist's say that any of the following ingredients should be included in the in skin care products for them to be considered among the best anti aging skin care products –
Retinoids – to help promote turnover, stimulate collagen production, and help to even out skin tone.
Peptides are another important anti-aging staple that help to repair skin damage.
Antioxidants like vitamins C and E help fight against free radicals (molecules responsible for major damage to the cells)
Hyaluronic acid, ceramides, shea butter and other hydrators can boost and lock in moisture, reducing the effects of irritants caused by the anti-aging ingredients.
Before choosing any products that contain the above ingredients, it's important to first find out about the type of skin you have. People with oily skin or who live in humid climates will need different products compared to people who has dehydrated skin or lives in a dry, cold area.
Best Anti Aging Skin Care Products –
Neutrogena Rapid Wrinkle Repair Night Moisturizer
L'Oreal Revitalift Cicacream
Olay Regenerist Micro-Sculpting Cream
Best skin care routine products
In order to get the greatest results out of your best skin care routine products, there is a specific recommended order you should follow…
Cleansing
Before starting a skin care routine, the best practice you can undertake is having a good cleanse before applying any products.
Toning
Once cleansing is finished, the next step is to apply the toner. Toners get rid of any leftover residue left on the skin after cleansing. They also remove oil and lock in moisture.
Eye Cream
Eye cream should be one of the first creams you apply during your skin care routine. Allowing time for it to sink in and have a greater effect.
Serum
Although not everyone uses this, Serum should be use next. There are many different formulations of serum, some contain glycolic acid or retinol to help smooth the skin and prevent clogged pores, whilst others contain hydrating ingredients intended for people with dry skin.
Moisturiser
Next is your moisturiser. Using a moisturiser helps lock in all the previous products you've used and works to protect the skin.
SPF
Separate SPF products are better at protecting your skin from harmful UV rays. Sunscreen is considered the most effective anti-ageing product. By following the above order, you're guaranteed to get the best out of your best skin care routine products.
Best skin care products UK
There are many different best Skin Care Products UK available across the web and retail stores, so here are a few that have been voted to be among the best:
La Roche-Posay Toleriane Ultra Dermallergo Soothing Serum 20ml
Fight back against harsh, damaging external aggressors with the La Roche-Posay Toleriane Ultra Dermallergo Serum. The rich, nourishing facial serum glides effortlessly across the skin, locking in moisture for up to 48 hours and minimising the look and feel of dryness and coarseness. Designed to calm sensitive skin the soothing and gentle formula works to minimise the appearance of redness and irritation, leaving a base that is silky soft with a lit-from-within glow. An infusion of 0.1% of Neurosensine, replenishing Thermal Spring Water and Osmolyte encourage the illusion of brighter, clearer skin, allowing you to wave goodbye to tightness and discolouration.
La Roche-Posay Retinol 0.3% + Vitamin B3 Serum 30ml
Promote a more radiant and refined complexion with the La Roche-Posay Retinol 0.3% + Vitamin B3 Serum. This concentrated serum is infused with vitamin B3 to leave the skin feeling smoother, hydrated and renewed for a dewy and healthy-looking glow. Pure and gradual release Retinol helps to reduce the appearance of fine lines and wrinkles by stimulating collagen production. By combining these two powerhouse ingredients, the serum leaves the complexion looking brighter and more even.
CeraVe Hydrating Cleanser 236ml
Refresh and revitalise thirsty skin with the CeraVe Hydrating Cleanser. This gentle cleanser glides across the complexion, sweeping away dirt, grime and traces of makeup that may be lingering on the surface. Designed to be kind, the nourishing formula reinforces the natural skin barrier for increased protection and resilience. 3 essential Ceramides – 1, 3 and 6-II – work to cleanse the skin, ensuring not to strip away vital moisture. Hyaluronic Acid seeks to replenish hydration levels.
With a non-foaming gel texture, the face cleanser gently lifts away debris and impurities from the skin's surface. The CeraVe hydrating cleanser also resists feelings of dryness or tightness.