What is an online prescription?
Due to the ongoing Coronavirus pandemic, many people have wondered "What is an Online Prescription?" and have turned to online pharmacies to get their prescriptions and medications delivered to them directly. As more and more people are starting to recognise this option, a clear and concise description of how it works is needed.
How to get an online prescription?
Ordering online WITH an NHS prescription
Receiving medication on repeat prescriptions can now be done online through several apps and websites. The medication can then be collected from the pharmacy premises or delivered to your doorstep by a pharmacy delivery driver or by post, for free.
An NHS Prescription online can be sent electronically to the pharmacy or dispenser of your choice. You will no longer need to collect a paper prescription from your local general practitioner surgery. If this is the first time using the NHS repeat prescription online service, please check if you have chosen a pharmacy or dispenser of choice. Most GP surgeries in the UK use Electronic Prescription Service (EPS) to transfer the prescription electronically from the GP to the requested pharmacy of choice.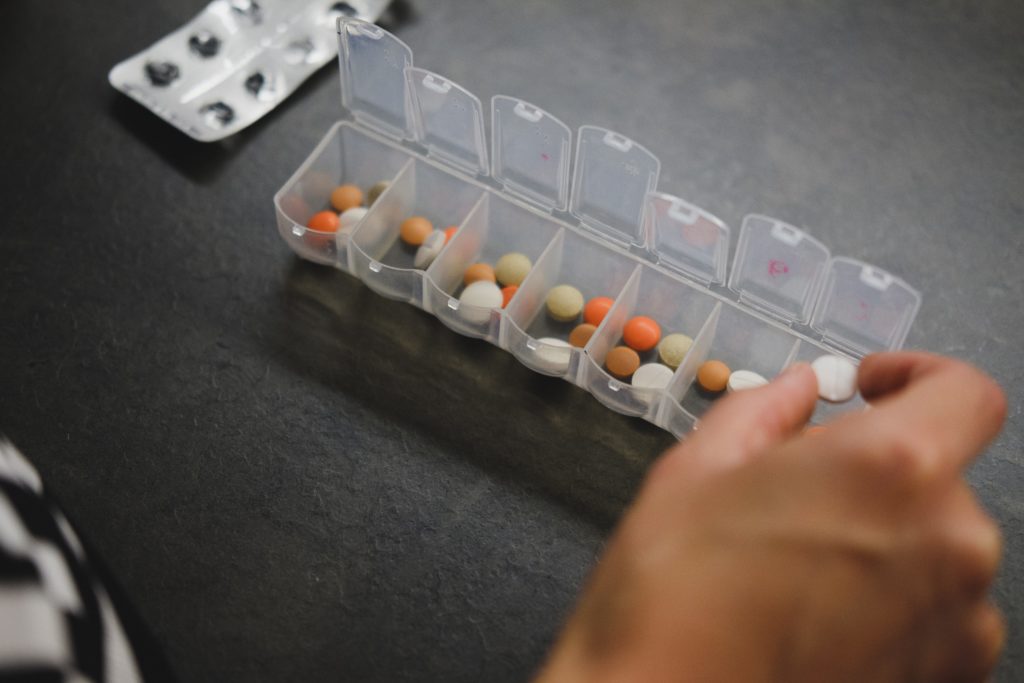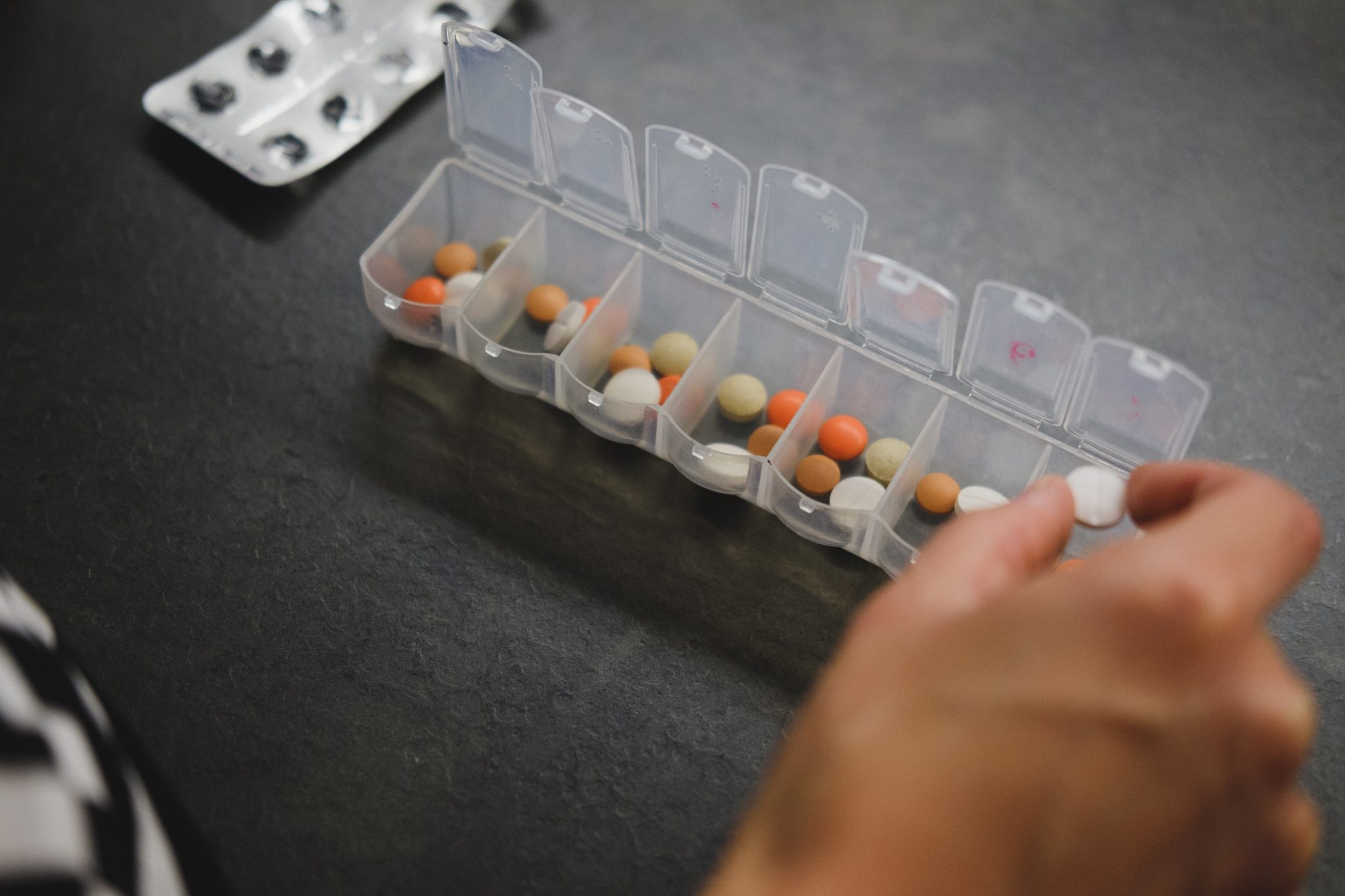 NHS Prescription Delivery Service Guide
Sign up using the form provided on our sign up page. Once the form is complete, send it and order your medication from your surgery.
Once your GP has received the order, they can send the prescription to My Pharmacy electronically using the Electronic Prescription Service.
My Pharmacy will then pick, pack and dispatch your medication for free.
The next time your prescription is due, My Pharmacy will provide a free reminder service.
Ordering an NHS repeat prescription online is now the recommended option due to coronavirus. This is due to the increased difficulty of going into the GP surgery to collect repeat prescriptions.
Can You Get A Repeat Prescription Without Going To The Doctors?
Yes and no. In order to have a repeat prescription, your doctor will need to prescribe and/or approve your medication. What will vary will depend on if the doctor needs to see you in person or not. Periodic check-ups are common, especially with long-term repeat prescriptions. For example, if you've been prescribed "The Pill", your blood pressure will need to be checked after a 6 month period.
The majority of the time it will be unnecessary to see your doctor to get an NHS repeat prescription online.
Further elaboration relating to the question "Can You Get A Repeat Prescription Without Going To The Doctors?" can be provided by your doctor.
How Do I Request A Repeat Prescription?
A common question we often see is "How Do I Request A Repeat Prescription?"
The NHS website can be used to request repeat prescriptions. The use of this service is intended for orders of repeat prescriptions and checking the status of a prescription you have ordered.
You will not be able to use this repeat prescription online service If you are under the age of 13, your GP isn't registered in England, or if it's to order a one off prescription.
You can also visit a local pharmacy or independent pharmacy to request repeat prescriptions. Ask the pharmacy whether they'll be able to offer this service. If so, a request can be submitted either in person or via a website/over the telephone.
How Do I Get an NHS Prescription online Delivered?
The majority of online prescriptions UK that can be delivered are only available for home delivery if the GP is registered in England. Options to collect from the pharmacy premises however, are available to all customers registered with a participating GP anywhere in the UK.
The pharmacy you have signed up to can provide delivery details and timelines for your online prescriptions UK when requested. If you're still struggling with "How Do I Get NHS Prescriptions Delivered?" contact our customer support team and they'll happily guide you through the process.
Ordering online WITHOUT an NHS prescription
To Order Prescription Online from My Pharmacy, we make it as easy as possible to purchase your treatment in three easy steps.
Firstly, select your treatment and begin to browse the listed treatments. Select the treatment you want and select the correct quantities.
Secondly, fill out the prompted questionnaire to ensure the medication is suitable for you.
Enter your delivery address and payment details via the secure checkout page.
Once the order has been completed, our prescribers will then check and review your order for suitability.
The Order Prescription Online can then be dispatched and can arrive as quickly as the next working day, providing it was place before 4pm.
Once an initial order has been reviewed and deemed suitable, any future repeat orders can be requested without filling in the suitability questionnaire. However, they will still be subject to review by our prescribers to ensure the time between orders is appropriate.
Each order sent out is packaged discreetly and securely so you can order you online prescription with confidence. Our brand name will never be included on bills, delivery papers or bank statements. All packaging is plain, with no mention of who sent it or what's inside.
To view our delivery options, click here.
If you have any questions such as "How to get an online prescription?" or "Can I get a prescription online UK?" please contact our customer support team via email or phone.
Online prescriptions UK in Scotland & Northern Ireland
Electronic prescription services are also available in Scotland. They are similar, if not almost the same as the ones found in England. In Scotland the service is called Electronic Transfer of Prescriptions (ETP).
On the other hand, Northern Ireland does things a bit differently. Many of the surgeries in Northern Ireland offer online services, but to use the services you must be registered with their GP practice and have an online account setup with them. A request will need to be sent for a registration letter. This can be done in person or over the telephone. A letter will then be posted explaining the registration process. Once the account has been setup, NHS repeat prescription online can be ordered.
Pet & vet prescriptions online
Getting your pet prescription online has never been easier with My Pharmacy and other pharmacy services out there. As long as you have a vet prescription you can purchase your pet medications online.
Simply ask your vet for a written prescription and email the vet prescription online to our customer support team.
Frequently asked questions concerning pet prescriptions online:
Will my vet charge me for providing a prescription?
You will more than likely be charged by your vet. Check before hand with your vet to determine what their fee will be.
How long do vet prescriptions online last for?
Prescriptions are valid for a total of 6 months from the date it is issued, as written by the terms of service. All medication listed on the prescription should be purchased before the 6 months is up. Once the 6 months have passed, the prescription will become invalid.
Can my vet refuse to issue vet prescriptions online?
By law, a vet is legally required to issue a written prescription for medication they would otherwise be prepared to sell to you themselves.
At My Pharmacy we can supply the majority of pet prescriptions online that you would otherwise purchase directly from your vet. Below are a couple of examples of pet prescription treatment we can offer. If the medication you require is not shown below, our customer support team will be able to help.
In order to buy your pet medications online you will need a pet prescription from your licensed UK vet. With this prescription you can then order your medication from My Pharmacy. Simply send an email to info@mypharmacy.co.uk for a free quote.
Contact us info@mypharmacy.co.uk for a free quote of your requested pet medication.
Once you've received your quote, send your pet's prescription to our freepost address: My Pharmacy, 58 – 60 Queen Street, Great Harwood, Lancs, BB67AL.
Make sure to put your quote reference number when you send us your prescription.
Our licensed pharmacist will check your prescription and then send out your treatment along with your prescription.