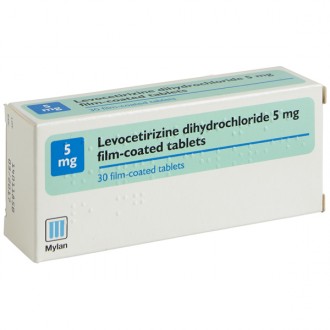 Levocetirizine 5mg (30 Tablets)
£15.09
Active Ingredient: Levocetirizine
Antiallergic Medication
Next Day Delivery Available
Buy With Confidence From Registered UK Pharmacy
Levocetirizine is the generic version of xyzal, an antiallergic medication.
For the treatment of allergic rhinitis (hay fever) and persistent allergic rhinitis (year round allergies) and nettle rash (urticaria).
Relieving symptoms such as watery eyes, runny nose, itching eyes/nose, sneezing, itching and hives.
The brand supplied may vary. Please contact us if you require a specific brand.