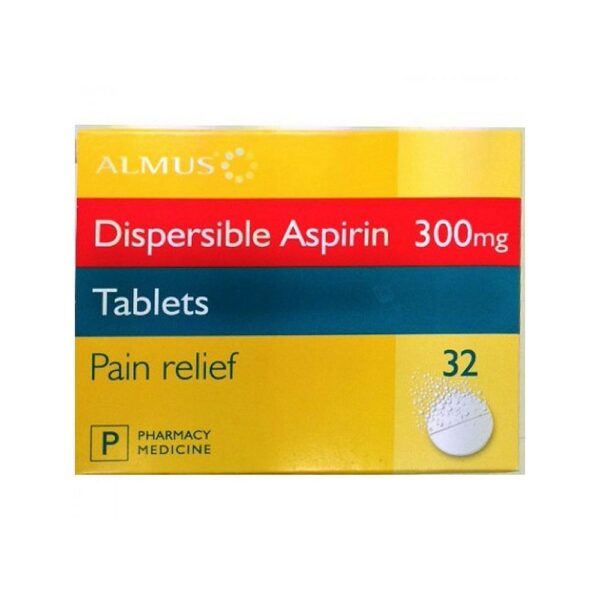 Aspirin Dispersible Tablets 300mg, 32.
£0.72
Helps Prevent Further Heart Attacks & Strokes
Can Be Used After Bypass Surgery
Buy Online With Confidence From UK Registered Pharmacy
Blood clots in an artery can cause heart attacks. Use Asprin dispersible tablets to prevent blood clots. Heart attack patients should take aspirin to reduce the risk of further attacks.