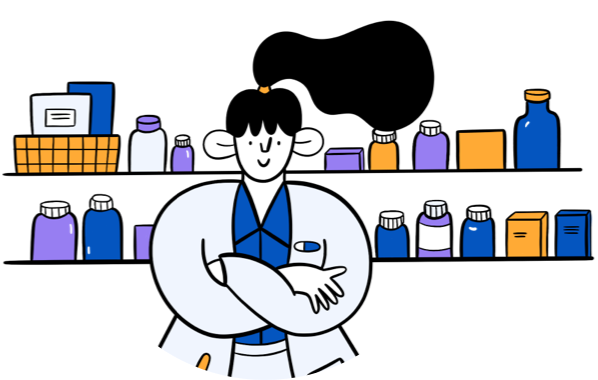 Medicine: Doxycycline
Doxycycline anti-malaria tablets are advised for those travelling to tropical regions. Take the medication 2 days prior to entry and up to four weeks after leaving therefore you will need 30 capsules plus the number the number of days holiday.
Doxycycline
Doxycycline Uses
Doxycycline Dosage
Doxycycline Side Effects
Buy Doxycycline Online
Doxycycline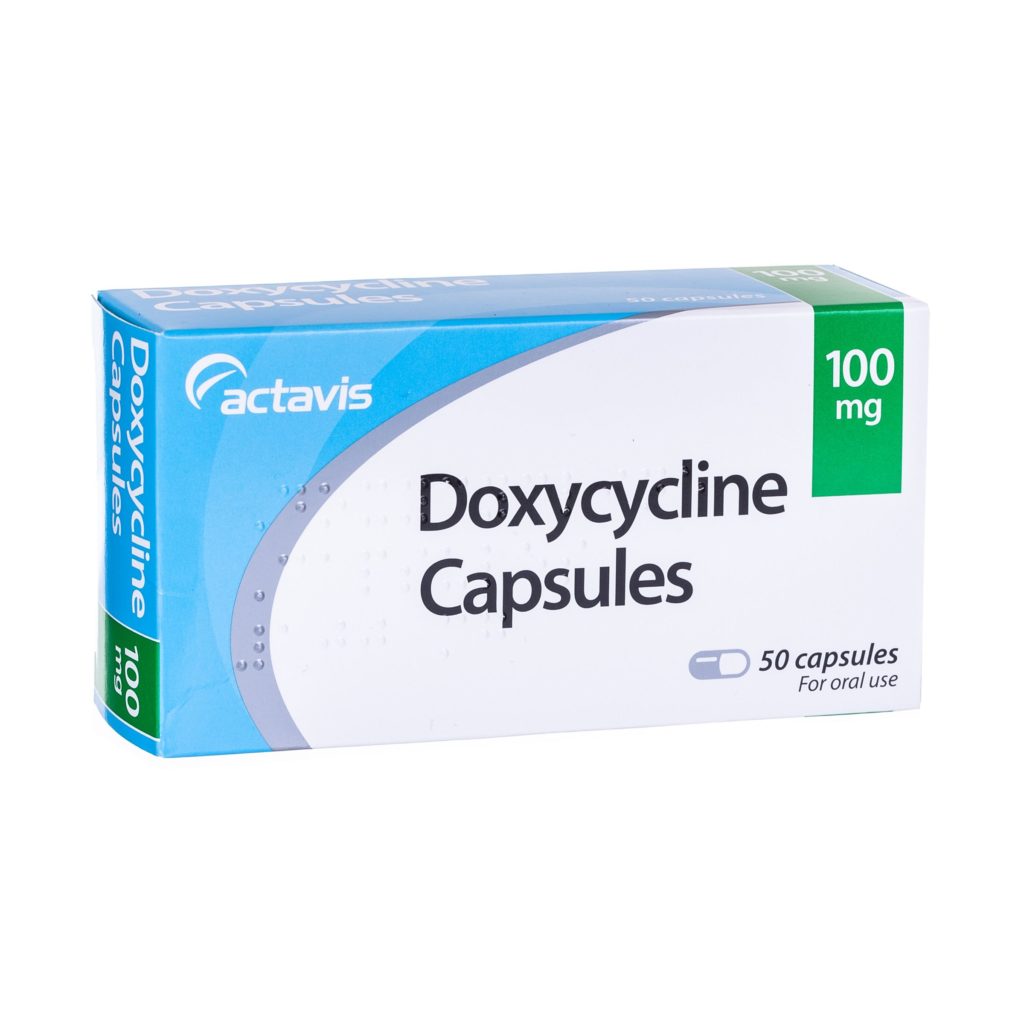 Doxycycline is an anti-biotic used to treat a wide range of infections caused by bacteria. It was first manufactured during the 1950s and is derived from Oxytetracycline, also an anti-biotic, primarily used to treat acne.
So how does Doxycycline work? Doxycycline works by inhibiting bacterial protein synthesis by binding to a ribosomal subunit, preventing amino acids from being linked together. Without proteins, bacteria cannot perform properly.
As an antibiotic it doesn't necessarily kill the bacteria, but rather stops the bacteria from reproducing. This is why Doxycycline is called a bacteriostatic.
Doxycycline 100mg
Doxycycline 100mg is one of the most common ways of treating chlamydia. It's usually taken twice a day for 7 to 14 days. Once a course has been started, it typically clears up the infection within seven days.
It is important to remember that you should not have sex for at least seven days until the prescribed course of Doxycycline 100mg has been finished. If this restriction isn't followed, it can lead to reinfection, therefore the doctor will recommend that your partner also complete a course of treatment.
Once you think that the infection has disappeared, make sure to get retested after three months. This will ensure you know that the infection has completely cleared up after using Doxycycline 100mg.
Doxycycline Overview – NHS Website
Doxycycline 100mg Capsules
The CDC (Centres for Disease Control and Prevention) recommends that any person who has tested positive for chlamydia should be retested three months after using treatment such as Doxycycline 100mg capsules.
Chlamydia reinfections are quite common with as many as one in five people catching a repeat infection within the first few months of post-treatment. Not treating chlamydia at all can increase the risk of developing a variety of diseases such as pelvic inflammatory disease. These risks increase if a person becomes re-infected.
Again, retesting is usually done around three months after a Doxycycline 100mg capsules course to detect early repeat infections to prevent any further complications.
Doxycycline BNF
The Following are cautions and guidance's from the Doxycycline BNF. The Doxycycline BNF guidance states that:
Children 8-11 years – use only in acute or severe infections when there are no adequate alternatives.
Children under 8 years old – use only in severe or life-threatening conditions (e.g. Rocky Mountain spotted fever) when there are no adequate alternatives.
Doxycycline should not be given to pregnant women. Effects on the development of the skeleton have been documents in the first trimester in animal Use during the second or third trimester may cause discoloration of the child's teeth.
Further information can be found on the Doxycycline BNF page (British National Formulary), including further interactions and cautions.
Doxycycline Uses
A common question we see online and from customers is "What is Doxycycline used for?"
Because doxycycline is an antibiotic, there are many doxycycline uses related to infections and diseases. It can be used to treat infections such as chest infections, rosacea, dental infections and sexually transmitted infections (STIs).
One of the many other Doxycycline uses includes being able to prevent malaria when travelling abroad.
If you still require further information about "What is Doxycycline used for?" please speak to your doctor or pharmacist before using this medication.
Doxycycline For Acne
Doxycycline for acne is often prescribed to treat moderate to severe inflammatory acne that isn't getting better with other treatments. As an oral medication, areas where acne is hard to reach such as the back, makes it a good choice for people struggling to apply a cream or ointment.
One of the main reason why doxycycline for acne treatment works is the way it controls bacteria. Acne isn't an infection, but doxycycline can help clear breakouts by reducing the amount of bacteria present on the skin that's responsible for acne, in this case, Propionibacterium.
Doxycycline for acne can also reduce the red, inflamed bumps called pustules and cysts.
Doxycycline Dosage
The doxycycline dosage given to you by your doctor or pharmacist should always be followed, as instructed. If you're unsure, always check with them first before using Doxycycline 100mg capsules.
Your doxycycline dosage should always be taken by mouth as follows:
You must take your capsules as your doctor has told you to.
It is important to swallow each Doxycycline capsule while with a glass of water.
It is best to take the Doxycycline 100mg capsules at the same time(s) each day, when standing or whilst sitting.
It's also important to not lie down for at least 30 minutes after taking Doxycycline capsules, so that the capsules can move as swiftly as possible into the stomach and prevent irritation of the throat or oesophagus.
If frequent stomach upsets are experience, Doxycycline can be taken with milk or a meal.
The recommended Doxycycline dosage for Adults and children aged 12 years to less than 18 years:
200mg on the first day, then 100mg daily. The length of treatment is dependent on the infection being treated.
For respiratory, urinary tract, ophthalmic and other infections
The recommended Doxycycline dosage is 200mg on the first day as a single dose or two 100mg doses, followed by 100mg daily. For severe infections your doctor may increase the dose to 200mg a day. The duration of treatment is dependent on the infection being treated.
For more Doxycycline dosage guidelines such as for preventing malaria and other disease, please see the patient information leaflet either online or in the product packaging.
Doxycycline And Alcohol
Doxycycline and alcohol can and may reduce the effect of the medicine. It is not recommended and therefore advised that you avoid taking Doxycycline and alcohol together.
Doxycycline and alcohol or other such antibiotics can cause symptoms such as dizziness, drowsiness, stomach issues, nausea and vomiting.
Taking Doxycycline and alcohol together can also slow your immune response and consequently impact your recovery. If you need any guidance on how to take doxycycline, please refer to your patient information leaflet.
Doxycycline Alcohol
Doxycycline alcohol and other antibiotics can sometimes interact with alcohol. Mixing Doxycycline alcohol together has been shown to decrease the effectiveness of doxycycline, especially in people who have a history of chronic alcohol consumption. Anyone with liver problems should not be taking Doxycycline.
If you do choose the drink and use Doxycycline Alcohol whilst still recovering, any progress can be slowed down, resulting in you being ill for longer.
Doxycycline Side Effects
Like with all medication, Doxycycline Side Effects can happen to anyone, but not everybody will experience them.
Stop taking Doxycycline and tell your doctor immediately if you notice any of the following symptoms. Although the Doxycycline Side Effects can be very rare, they can be extremely severe.
A ringing or buzzing noise in the ear.
Severe skin reactions such as erythema multiforme, stevens-johnson syndrome, toxic epidermal necrolysis.
Symptoms of a severe allergic reaction such as sudden wheeziness, difficulty in breathing, chest pain, fever, sudden swellings of the face, lips, tongue, throat, hands or feet, rash or itching, pericarditis, worsening of systemic lupus erythematosus.
Fever, swollen lymph nodes or skin rash. These may be symptoms of a conditions known as DRESS (Drug Reaction with Eosinophilia and Systemic Symptoms) and can be severe and life-threatening.
Common; Doxycycline Side Effects
Sensitivity to sunlight
Increased pressure in the skull leading to headaches, blurred vision, blind spots or permanent loss of vision.
Headache
Low blood pressure
Nausea/vomiting
Rashes
Inflammation of small blood vessels
Hives
Increased heart rate
Shortness of breath or breathlessness
Uncommon
Vaginal infection
Heartburn/gastritis
Rare
Yeast infection around the anus or genitals
Severe, watery or bloody diarrhoea, fever or cramps, inflammation of the colon
Blood disorders
The Jarisch-Herxheimer reaction which causes fever, chills, headache, muscle pain and skin rash that is usually self-limiting. This occurs shortly after starting doxycycline treatment for infections with soriochete such as Lyme disease.
Porphyria
Discolouration of the thyroid tissue
Decreased appetite
Bulging fontanelles of infants
Anxiety
Flushing
Pancreatitis
Inflammation and or ulcers of the gastrointestinal tract
Changes in liver function tests
Hepatitis
Liver failure
Jaundice
Redness and peeling of the skin
Loosening of the nail from the nail bed after exposure to the sun
Ski hyperpigmentation
Aches in the joints or muscles
An increase in urea in the blood
Buy Doxycycline Online
My Pharmacy is the best place to Buy Doxycycline Online. To Buy Doxycycline UK Next Day Delivery you are required to have a prescription, which you can acquire with our free online consultation service.
Through My Pharmacy you can Buy Doxycycline Online. Each treatment is sent out in secure and discreet packaging ensuring that you get your medicine on time and intact.