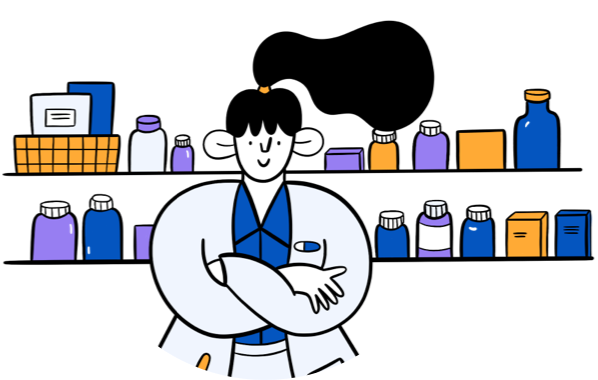 Medicine: Cerazette Mini Pill
Cerazette is a progestogen-only female birth control pill (or 'The Mini-Pill' similar to Cerelle) which means that it only contains artificial progestogen ingredients and no oestrogen. The POP (Progestogen Only Pill) works by thickening the mucus in the cervix to make it harder for sperm to reach the egg.
Mini Pill Cerazette
Cerazette Side Effects
Buy Cerazette Online
Mini Pill Cerazette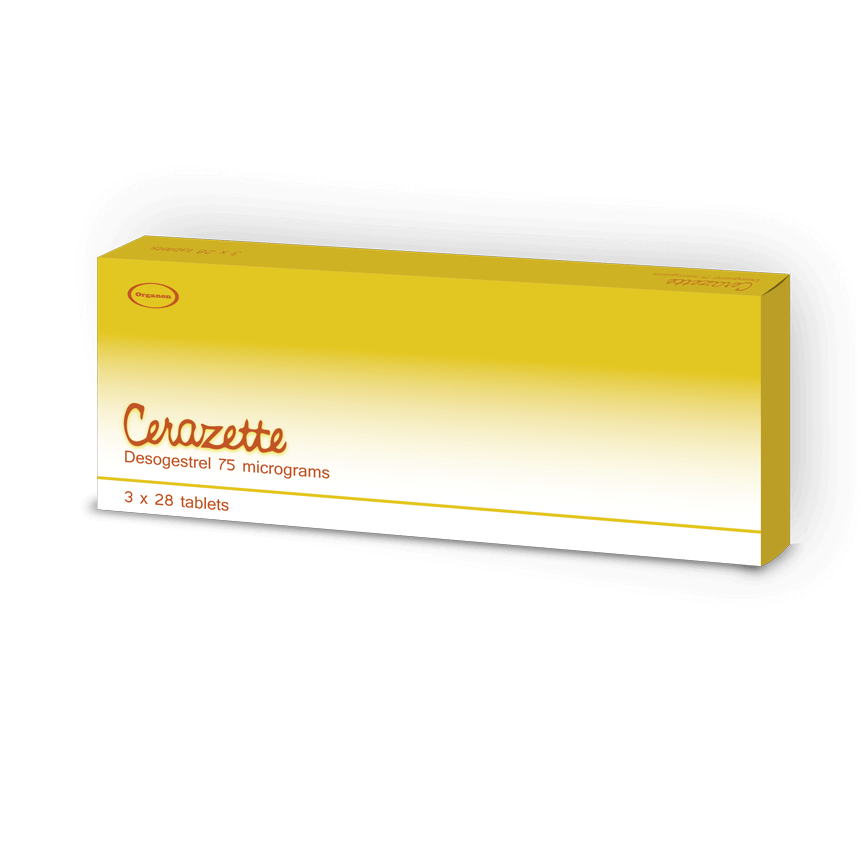 When looking for contraception consider the best Mini Pill Cerazette Online. It's available to buy Cerazette uk via My Pharmacy UK.
There are two types of hormone contraceptives. The combined pill, otherwise known as "The Pill", contains two types of female sex hormones called oestrogen and progestogen. Whilst the progestogen only pill, otherwise known as POP, doesn't contain oestrogen.
Cerazette is a progestogen only pill (POP). Cerazette contains a small amount of one type of female sex hormone, the progestogen called desogestrel.
The majority of POPs work by primarily preventing the sperm cells from entering the womb but don't always prevent the egg from ripening, which is the main way that combined pills work. In this case however, Cerazette is different from the majority of POPs. In most cases the dose prevents the egg cell from ripening, resulting in a highly effective contraceptive.
Desogestrel Cerazette
Desogestrel Cerazette, Desogestrel is the generic tablet whilst others have branded names. For a time these brands where cheaper than the generic version, however over time the price of Generic Desogestrel Cerazette has fallen below and is now the cheapest option to prescribe.
Contraceptive Pill Cerazette Effectiveness
The majority of the time Cerazette is 92% effective, which is a pregnancy rate of eight people per 100 every year.
The Cerazette effectiveness can decrease however if any of the following happen to occur:
Vomiting within the first two hours of taking the Cerazette Pill. This means it's more than likely the pill hasn't been fully absorbed into your bloodstream and will not be as effective/not working at all. If a person does vomit after taking the Cerazette pill, it is advised to take another pill as soon as they feel well enough to do so.
Diarrhoea can also have an effect on the absorption of Cerazette into the bloodstream. It's advised that the use of extra contraception, such as condoms, are used until the stomach upset has run its course.
If Cerazette is taken perfectly, i.e. no pills are forgotten, no illness etc. then it can be more than 99% effective in preventing pregnancy.
For more information about progestogen only pills, click here.
Cerazette Missed Pill
If you missed Cerazette Missed Pill or have forgotten to take it, you should follow the advice below:
If it's less than 12 hours late, take the Cerazette missed pill as soon as your remember and take the next at the usual time. Contraceptive pill Cerazette will still protect you from pregnancy.
If it's more than 12 hours late:

You may not be entirely protected from pregnancy. The more tablets you have missed the higher the risk that you might fall pregnant.
Again, take the tablet as soon as you remember and take the next at the usual time. This could mean taking two in one day. This is not harmful. Continue to take the tablets normally but extra methods of contraception should be used, such as a condom, for the next seven days.
If it's more than 12 hours late and you have had sex it is safe to use emergency contraception. Please consult with your pharmacist or doctor.
If you missed one or more tablets in the very first week of starting the tablet and had intercourse in the week before missing the tablets, you may still fall pregnant. Ask your doctor for advice.
Cerazette NHS
Cerazette NHS is available on the NHS, you can order repeat Cerazette NHS Prescriptions from My Pharmacy UK with next day delivery.
We offer both Royal Mail and DPD delivery services at checkout.
Cerazette Side Effects
Like with all medicine, Cerazette Side Effects can occur but these aren't experienced by everyone. If you experience any of these Cerazette side effects, especially if any of them are getting progressively worse, immediately stop and speak to your doctor as soon as possible.
Below is a list of Cerazette Side Effects experienced more, or less when people have taken the contraceptive pill Cerazette.
Common
Mood changes, depressed mood
Decreased sexual drive
Headache
Nausea
Acne
Breast pain
Irregular or no periods
Weight increase
Uncommon
Infection of the vagina
Difficulties in wearing contact lenses
Vomiting
Hair loss
Painful periods
Ovarian cysts
Tiredness
Rare
Skin conditions such as: rash, hives, painful blur/red skin lumps
Apart from these above Cerazette side effects breast secretion or leakage may occur.
You should immediately see a doctor if you experience any of the follow symptoms, swollen tongue, face or pharynx, difficulty swallowing or hives and difficulty breathing.
Cerazette Weight Gain
Whilst Cerazette Weight Gain is not caused on its own, Cerazette does increase a person's appetite and in some cases also reduces it. If you become aware of Cerazette Weight Gain and an increase in appetite, you can start planning and changing your eating habits to help reduce the probability of putting on unwanted weight.
If you find that Cerazette Weight Gain is too much to handle or you don't know how to circumvent it, finding an alternate birth control option should be your first priority.
Cerazette Acne
Cerazette Acne is caused by Cerazette being a POP (Progesterone only pill). This tends to make the skin oilier and can sometimes further aggravate acne in women who are already prone to spots.
However, on the other hand, combined contraceptive pills such as Yasmin and Dianette, can improve skin for acne sufferers. This is caused by the combination of oestrogen and progesterone, which effectively stabilises breakouts by alleviating hormone levels and reducing androgen activity.
Cerazette Bleeding
Cerazette Bleeding may occur at irregular intervals whilst taking it. This can range from slight stains that may not require a pad, or heavier bleeds, which look rather like a small period. This may need the use of tampons or sanitary towels. You may also not have any Cerazette Bleeding at all.
Irregular Cerazette Bleeding is not a sign that it isn't working. Generally no action will be needed and you can continue taking Cerazette normally. If the bleeding increases or becomes heavier you should consult with your doctor.
Buy Cerazette Online
My Pharmacy is the Best Place to Buy Cerazette Pill UK in 2019. To Buy Mini Pill Cerazette Online in the UK you are required to have a prescription, which you can acquire with our free online consultation service.
Through My Pharmacy you can Buy Cerazette UK Next Day Delivery. Each treatment is sent out in secure and discreet packaging ensuring that you get your medicine on time and intact.
Where can I buy contraceptive methods? You can buy contraceptive pill cerazette online and other contraceptive methods UK can be bought from local pharmacies.
My Pharmacy UK allows a user to buy cerazette pill online. Simply fill out the above consultation form and proceed to checkout. You can buy Cerazette free uk next day delivery and other contraceptive methods/variations.
Cerelle vs Cerazette – Difference Between Cerelle and Cerazette
There is no difference between Cerelle and Cerazette. They both have the same ingredients and should only differ in cost. However even though the difference between Cerelle and Cerazette is just the name, some people report that one or the other has achieved better results for them.
Some people complain of migraines and once switched to the opposite pill they clear up.
Alternatives to Cerazette
Alternatives to Cerazette include –
Cerazette is a contraceptive pill used to prevent pregnancy, called the mini-pill or progestogen-only pill, similar to Cerelle. It only contains one hormone desogestrel the synthetic version of progestogen. It does not contain oestrogen and is suitable for women who are sensitive to oestrogen or for those that smoke or are over 35 years old.
Cerazette is 99% effective with additional benefits, including easing of the cramping due to menstruation, reduction of the heavy menstrual flow and regulation of the menstrual cycle.